Time To Burst Your Bubble
Did you know (or guess) that this website has a ghost writer on staff? Yup!
So why say something about it now? Well, it's because it's time for me to write about my first introduction to Japanese rock music and Visual Kei! So sit back and be prepare to read all the goodies I can find out about:
Malice Mizer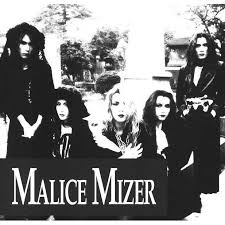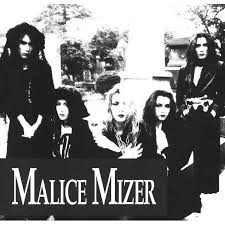 How I Came To Find Malice Mizer
The year was 2005 and I was big into roll play. Not like sexy, kinky, in the bedroom roll play, and not tabletop or larping roll play. No, I was big into the online written roll play scene. Now if you know anything about these chat room style roll play games then you know that it's a bit of a process. You have to read the rooms rules, theme, and take a look at what characters are already being used in the room, and then you have to write up a concept of a character to submit to registration. But once you are accepted, well then you can either dive rite in, or you can make a character profile. My introduction to Malice Mizer came from an image being used for a character named Loa Ni. The image was of Gackt.
Written by: SorrowsFade (the Ghost Writer)
April 2022
Gothy Geek Finds Culture Shock
The Japanese Version of Shock Rock
Malice Mizer (マリスミゼル; Marisu Mizeru)
The band's name stands for "malice and misery". Keep in mind that I was into New Wave music when it was new, and I was Goth before it was coined as a subculture. Yeah I know, I'm old. I was big into White Wolf's roleplay game Vampire The Masquerade, and so this was rite up my alley! I mean, who doesn't love the rare music that plays with positional sound? It's one of the joys of having a good headset.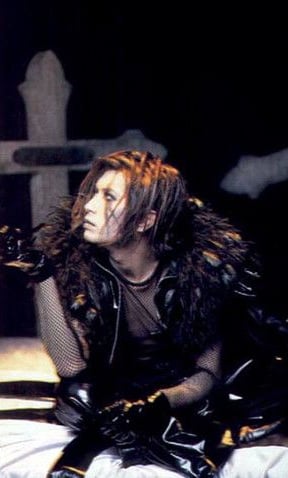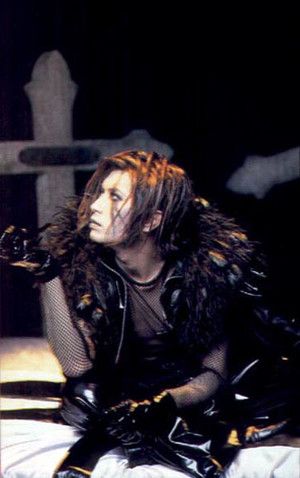 Band Members From Beginning To End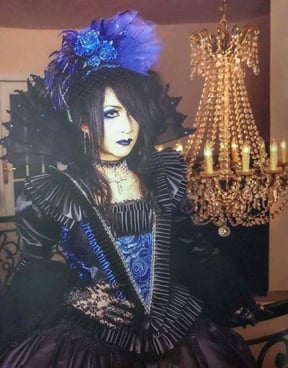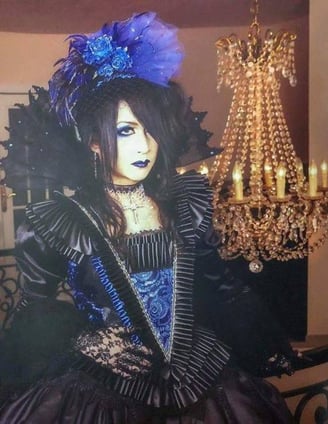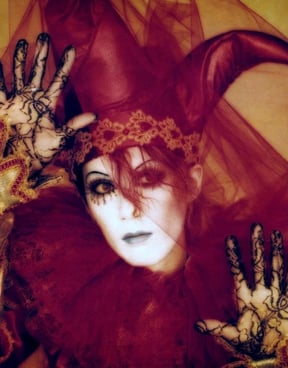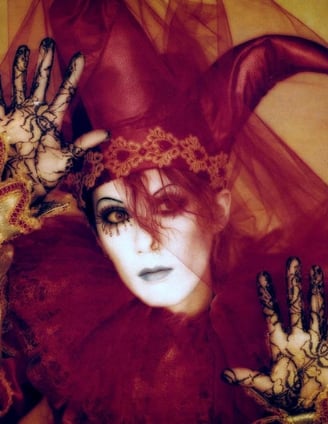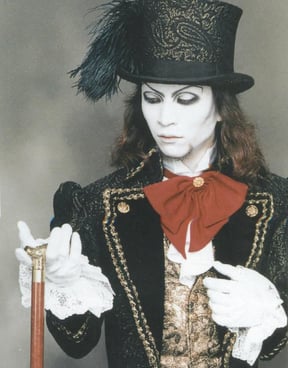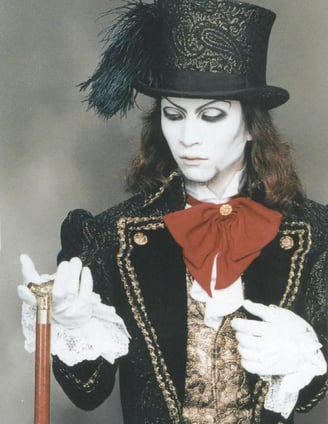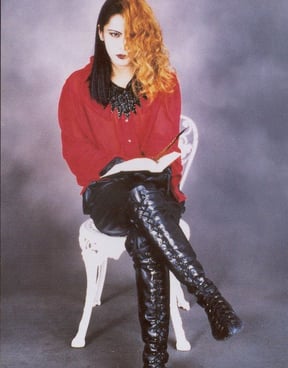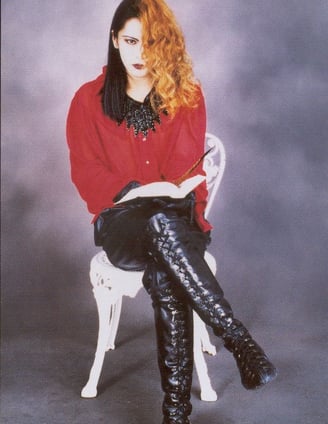 Name: Mana
Other spellings: 魔名, マナ
Formerly known as:
Serina (in Girl'e)
Date of birth: 3/19
Birthplace: Hiroshima
Blood type: O
Height: 173cm
guitar, synth guitar, keyboards, synthesizers, percussion (1992–2001, 2010, 2012, 2014, 2016, 2018)
Name: Yu~ki
Date of birth: 8/8/1971
Birthplace: Fukuoka
Blood type: A
Height: 175cm
bass guitar, contrabass, percussion, backing vocals (1992–2001, 2010, 2012, 2014, 2016, 2018)
Name: Közi
Other spellings: こうじ
Date of birth: 5/29/1972
Birthplace: Niigata
Blood type: A
Height: 175cm
guitar, synth guitar, keyboards, synthesizers, percussion, backing vocals (1992–2001, 2010, 2012, 2014, 2016, 2018)
Name: Tetsu
Real name: 高野哲 (Tetsu TAKANO)
Date of birth: 12/12/1972
Birthplace: Tokyo
Blood type: B
Height: 171cm
Vocalist 1992 - 1994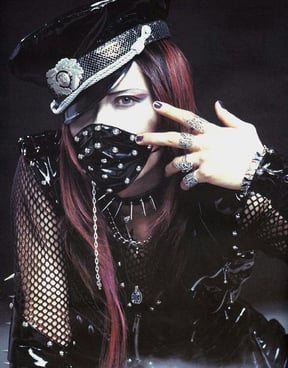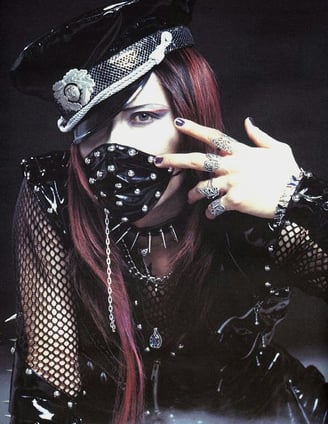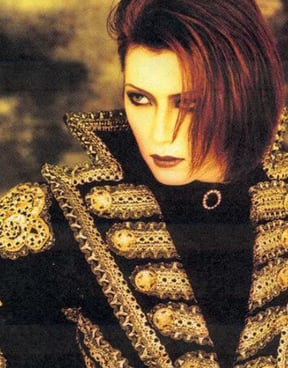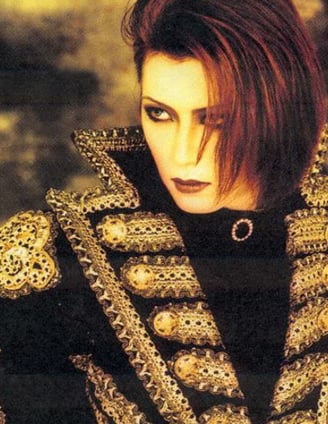 Name: Kami
Real name: 神村右狂 (Ukyou KAMIMURA)
Date of birth: 2/1/1973
Date of death: 6/21/1999
Birthplace: Ibaraki
Blood type: A
Height: 175cm
Drums & Percussion 1993–1999; died 1999

Early musical influences included the United Kingdom bands, Duran Duran and Culture Club.

Ukyō Kamimura (神村右狂
died on June 21, 1999 in his sleep of a subarachnoid hemorrhage at the age of 27.
His body was discovered four days later. His body was then cremated. After his death, the band listed Kami on all subsequent releases as "eternal blood relative."
Name: Camui Gackt
Date of birth: 7/4/1973
Birthplace: Okinawa
Blood type: A
Height: 180cm
Vocalist & Piano 1995–1999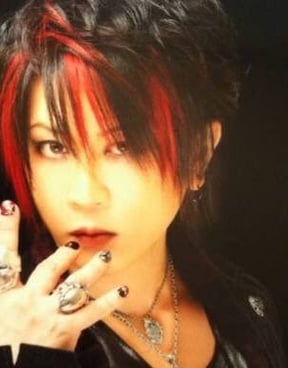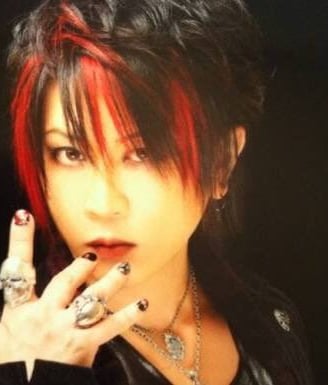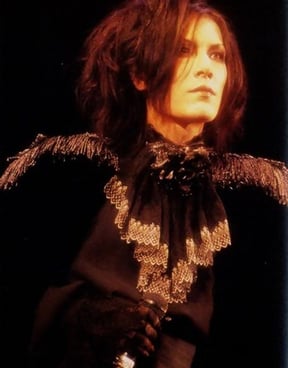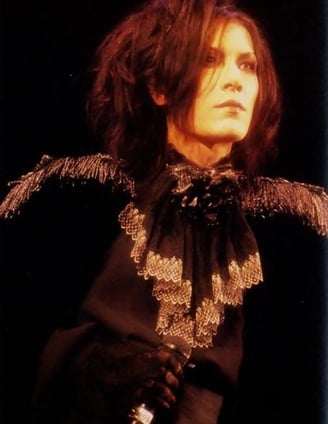 Gaz
drums & percussion 1992–1993
died 2017

Little is known and reported about Gaz. In fact, there isn't even a wikipedia page dedicated to him. In fact the only information I could find on the artist were these few lines.

Gaz's death was reportedly due to illness
Klaha
vocals (2000–2001)
Real Name: 春名 真樹 (Masaki Haruna)
Date of birth: 5/3/1970

Arguably best known as the third vocalist of Malice Mizer he was credited as the "Fourth blood relative" from 2000 to 2001.

Klaha was previously in the 1990s new wave band Pride of Mind, and started a solo career after leaving Malice Mizer. that abruptly ended without much explanation in April of 2004.

Malice Mizer guitarist Mana said he tried contacting Klaha in regards to him participating in the band's 25th anniversary concerts in September 2018, but received no response.
Tetsu Era:

MALICE MIZER was formed in August of 1992 when former guitarist of Matenrou, Közi joined forces with the support bassist Mana and the two recruited the former Ner-vous vocalist Tetsu, former ZE:RO bassist Yu~ki and former DATURA (not to be confused with DatuRΛ) drummer Kami to form MALICE MIZER (a postmanteau of Malice and Misery) with a concept based on the darker side of human nature.

After leaving Matenrou, guitarists Mana and Közi formed Malice Mizer in August 1992 with Tetsu on vocals, Yu~ki on bass and Gaz on drums.

From the outset, the band established their trademark "twin guitar"' sound, whereby two guitars play different melodies creating polyphony. Malice Mizer's sound during the Tetsu era was a mixture of early 1980s gothic rock, progressive rock and strong classical influences.

Their first official release was the song "Speed of Desperate" on the 1993 compilation Brain Trash. Before this, they had released a demo tape called "Sans Logique" (a nod to French pop singer Mylène Farmer's hit song "Sans Logique") which contained no vocals. Shortly after the release of Brain Trash, Gaz left the band to join Kneuklid Romance, while Kneuklid Romance's drummer Kami in turn joined Malice Mizer.

In 1994, after a couple more demos, the band released their debut album Memoire on Mana's newly founded independent record label Midi:Nette. It was re-released it at the end of the year with an additional bonus track, "Baroque", under the title Memoire DX. Only days later, singer and lyricist Tetsu left the band after his last gig on December 27, 1994.

While the exact reasons are unknown, Tetsu went on to take a different direction in his work. The band's continued use of his lyrics in songs they continued to perform with later vocalists suggest an amicable split.
Gackt Era:

MALICE MIZER went into 1995 without a vocalist, but after almost a year of inactivity Gakt was introduced with his first performance on October 10th.

On December 10th of 1995 (the night of his first performance with the band) they released the single "Uruwashiki Kamen no Shoutaijou".

It was with this single that Malice Mizer started to actively differentiate themselves from other bands; when the song was performed live, Mana and Közi put down their guitars and instead performed a dance routine.

With a new concept, the band's music became more art rock and synthpop, incorporating even stronger classical and electronic elements. Visually, the band abandoned their 1980s goth look for colorful historical costumes with a gothic feel.

Malice Mizer released their second album, Voyage ~Sans Retour~, in 1996, and their first home video in 1997; Sans Retour Voyage "Derniere" ~Encore Une Fois~, a concert video recorded at Shibuya Public Hall featuring an elaborate stage and dance routines.

The band became increasingly more popular and signed with major record label Nippon Columbia that same year, where they released a number of successful singles and a short film, Bel Air ~Kuuhaku no Toki no Naka de~ de L'image.

Their major label debut album, Merveilles, was released in 1998.

The band even had their own radio show around this time and played a two-day live at the Nippon Budokan, which involved a large building as a stage prop and elaborate theatrics; each member performing a skit with another member on their own ("Le Ciel" being a prime example with the aforementioned skit in which Gackt fell to the stage in the beginning of the song and returned to "Heaven" by song's end). It was a massive success and was released on video as merveilles ~Shuuen to kisuu~ l'espace.

In July 1998, the Yokohama Arena's stage would be the last for Gackt as in January 1999, at the height of Malice Mizer's success, he would suddenly leave the band. No reason was given, but after just four months he would release his first solo EP. Malice Mizer left Nippon Columbia shortly after and returned to Midi:Nette (established as Midi:Nette M.†.M).

A few months after Gackt's departure, drummer Kami died of a subarachnoid hemorrhage on June 21, 1999. He left behind a handful of songs, which the band eventually released as part of the EP/video boxset Shinwa, which consists of two songs composed by him and the short track "Saikai" written by the band.

Kami was never officially replaced; from that point on, Malice Mizer would only use support drummers (namely ex-Aion member Shu, who is not shown in the band's later promotional material, nor credited) and Kami would be credited as "eternal blood relative" on all their future releases. Possibly due to Kami's death and other factors, the band shifted to a "darker" image and sound.
Kalaha Era:

Malice Mizer will probably never reunite and make another album. It is believed money was the reason they broke up in the first place.

I the second half of 1999 and the beginning of 2000, Malice Mizer, still without an official vocalist, released a number of singles and began to work on a new album. Eventually, they recruited Klaha (vocalist of dark wave band Pride of Mind), officially inducted into the band as a full member in January.

By then the band had abandoned the lighter pop music sound of the Gackt era for a dramatic mixture of classical music, dark wave, with slight heavy metal elements, and adopted an elaborate funerary elegant gothic look.

In the summer of 2000, they released what would be their last album, Bara no Seidou.

On August 31 and September 1, they gave a theatrical two-day live at the Nippon Budokan, featuring pyrotechnics, a choir of veiled nuns and a scaled-down cathedral as a stage prop. In 2001, Malice Mizer starred in a feature-length vampire movie (Bara no Konrei ~Mayonaka ni Kawashita Yakusoku~), and released three more singles: "Gardenia", "Beast of Blood" and "Garnet ~Kindan no Sono e~"; "Gardenia" and "Garnet" being of a considerably lighter tone than their previous album, suggesting another new era for the band. However, the band members decided to go their own separate ways in 2001, leaving messages on their official website, which can still be viewed today. The split was spoken of as a "hiatus", so as not to exclude the possibility of a future reformation.
My Favorite Malice Mizer Video
I know this might not be everyone's favorite song from Malice Mizer, but it is definitely my favorite video. Anytime I say that I've got a favorite video of anything it might be worth paying attention to because I generally don't bother watching videos because I listen to music while I multitask.

Written By: SorrowsFade